Ruby Slippered Sisterhood Cookie Exchange
Posted Dec 8 2016, 12:01 pm
Welcome to my stop on the Ruby
Holiday Cookie Exchange!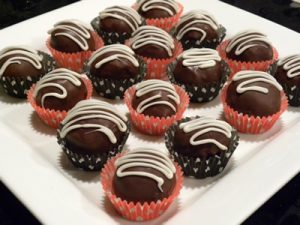 Check out my famous Oreo Ball Recipe. Only four ingredients and it's won my neighborhood Cookie Exchange Best Cookie contest for the last five years in a row! They can be set out on a pretty platter with red cherry candies in between or in individual mini cupcake papers to look like bon bons. No matter how you package them, they are absolutely mouth watering. 
Ingredients:
1 Package of Oreos,
8 oz brick of cream cheese (I add a little more for extra creaminess)
Chocolate to melt (I used semi-sweet chocolate chips melted in a cast iron pot on LOW)
White chocolate to decorate
1. Crush Oreos.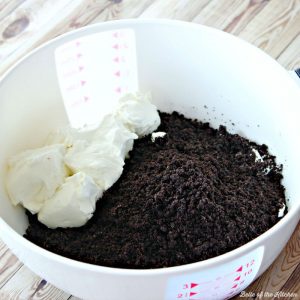 2. Soften cream cheese and mush together with crushed Oreos (I wear disposable gloves).
3. Make Oreo "meatballs" (about an inch in diameter) and refrigerate for 10 minutes. Meanwhile, melt chocolate in heavy pot on Low heat.
4. Dip "meatballs" in melted chocolate and refrigerate.
5. Melt white chocolate, pour into a decorator bag or plastic freezer bag with tip cut off, and drizzle over top.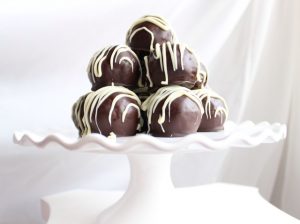 And in honor of the holiday season I'm giving away a signed copy of one of my books and a hot chocolate cone so you can curl up with a great book and a warm cup of chocolate bliss. Enter below.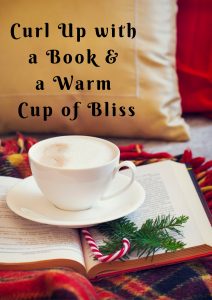 And don't forget to hop to the next Ruby to gather more cookie recipes! Thanks for partying with us!
Ruby Cookie Exchange
No Comments
Comments