Easter Egg Hunt Hop!
Posted Apr 17 2019, 1:01 am
Historical Author Easter Egg Hunt
Just click on the Egg Hunt Link here: Easter Egg Hunt Hop Link to match the egg to the author by 1) drawing a line between them, or 2) writing the author's name next to their egg, or 3) writing the number of the egg next to the author's name. When you have all 30 matches, either e-mail a picture of the form (2 pictures since there's 2 pages) or send an e-mail with the author's name list with their matching egg number.
E-mail to Heather@HeatherMcCollum.com by 11:59 PM on 4/20/19 to be entered into the $150 gift card giveaway! Grand prize winner will be announced by noon on Easter (4/21/19).
While you are hopping to collect eggs, don't forget to like, follow, or sign up for the author's newsletter to keep up to date on their new releases and author wanderings. Thanks for hopping!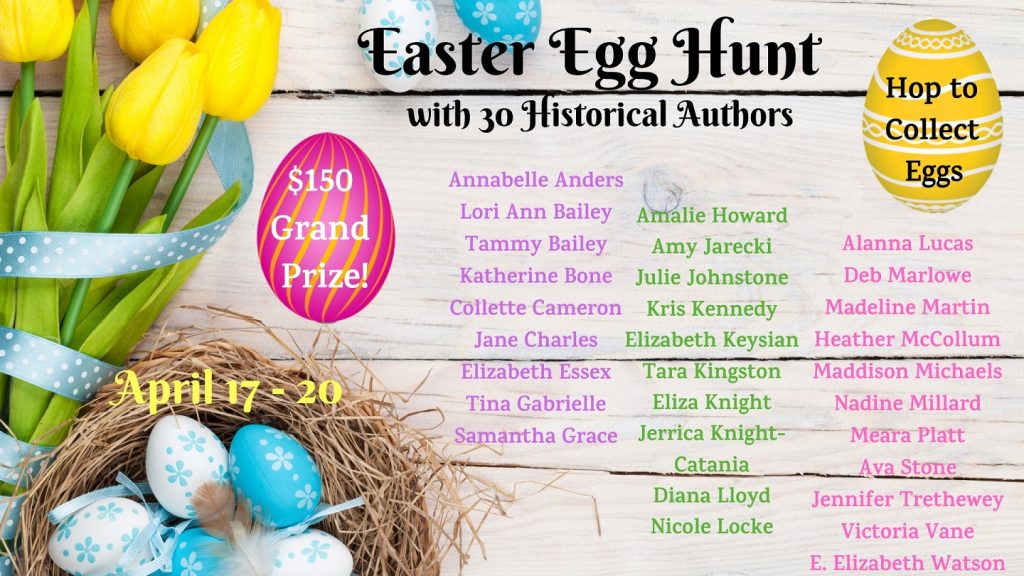 No Comments
Comments