Easter 2022 Giveaway
Posted Apr 10 2022, 11:14 pm

I hope you're having a great Easter Egg Hunt with us! Here is my own giveaway (separate from the $150 gift card grand prize).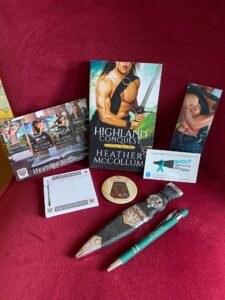 For US winners: Signed HIGHLAND CONQUEST, sticky notes, kilt magnet, sgian dubh letter opener and sheath, and pen.
For international winner, you'll receive a $15 gift card.
Enter below!
No Comments
Comments