Welcome
Welcome to my website. Whether you found yourself here by accident or you sought it out, thank you!
The 2nd book of The Highland Isles series, THE ROGUE OF ISLAY ISLE, released on 5/15/17. Book #3, THE WOLF OF KISIMUL CASTLE releases in August!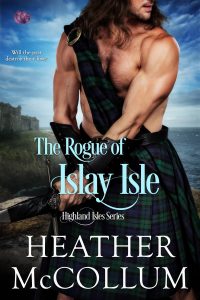 Have a fabulous, a Highlander-swoops-you-up-and-calls-you-lass kind of day!

Stay cool this summer! Heather