Crumbly Chocolate Fudge Pecan Bars
Welcome to my stop on the Historical Romance Holiday Cookie Hop!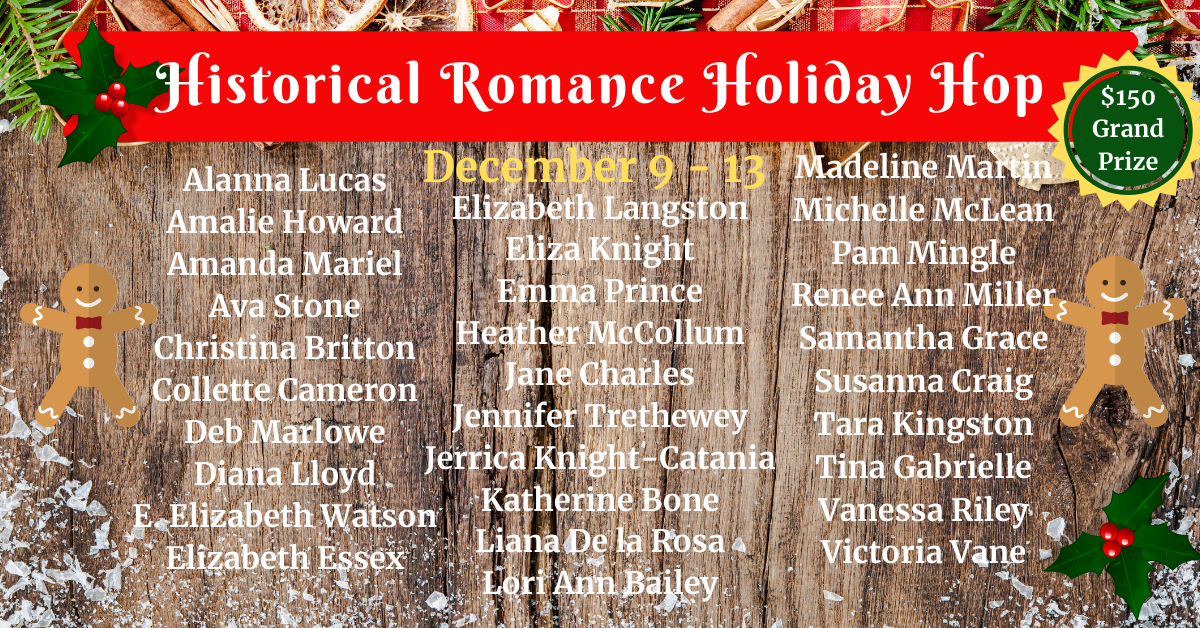 These fuggy crumbly bars are my husband's favorite Christmas cookie!
Ingredients: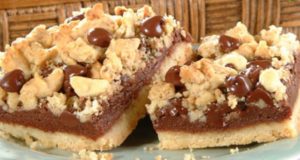 1 cup (2 sticks) unsalted butter, softened
2 cups all-purpose flour
½ cup granulated sugar
¼ tsp salt
2 cups (12 oz package) semi-sweet chocolate chips, divided
1 ¼ cups (14 oz can) sweetened condensed milk
1 tsp vanilla extract
1 cup chopped pecans
Directions:
Preheat oven to 350 degree F & grease a 13X9 inch bar pan.
Beat butter in large bowl until creamy.
Beat in flour, sugar, & salt until crumbly.
With floured fingers, press 2 cups of crumb mixture in bottom of pan, reserving the rest.
Bake 10-12 minutes until edges are golden brown.
Meanwhile, warm 1 ½ cups chocolate chips (which leaves ½ cup) & sweetened condensed milk in a heavy saucepan over low heat, stirring until melted and smooth. Stir in vanilla. Spread over hot crust.
Stir pecans into reserved crumb mixture & sprinkle over the melted chocolate.
Bake for 25-30 minutes or until set in the middle. Cool and cut into bars. Enjoy!
****************************************************************************
Feel free to explore McCollum Castle! You are in the kitchen right now, but there are many "rooms." Don't forget to sign up for my newsletter to stay up to date on my releases, new cover reveals, and writing life.
To hop to another author recipe, the link list is below. Collect them all, and e-mail your completed list to Heather@HeatherMcCollum.com. Happy Hopping!
Email your completed list of author names, with their treat names, to Heather@HeatherMcCollum.com with the heading: "Historical Romance Authors are Sweet" to be entered into the $150 gift card grand prize random drawing.