Hocus Pocus! Pumpkin Bread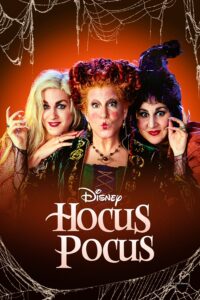 Released in 1993, "300 years have passed since the Sanderson sisters were executed for practicing dark witchcraft. Returning to life thanks to a combination of a spell spoken before their demise and the accidental actions of Max, the new-kid-in-town, the sisters have but one night to secure their continuing existence."
If Hocus Pocus is your movie of choice, you might like a cozier Halloween, with a delicious treat. Here is my pumpkin bread recipe, which I've tweaked to make it a bit healthier so my kids could eat it for breakfast. It's still delicious!
Delicious & Healthy Pumpkin Bread
servings=24;  time=30 mins + baking time; difficulty=medium
This is a double batch (I make 4 little breads and 1 large bread with this recipe)
Ingredients:
2 cups white flour
1 cup white wheat flour or wheat flour
1/3 c flaxseed meal
2 tsps baking soda
2 & 1/2 tsps ground cinnamon
1 tsp ground ginger
1/2 tsp ground nutmeg
3/4 tsp salt
4 large eggs
1 cup white sugar
1 cup brown sugar
2/3 cup vegetable oil
1/2 cup unsweetened applesauce
2 & 1/2 cup canned or fresh pureed pumpkin (this is more than 1 can)
1/2 cup milk (cow or almond)
1 & 1/2 tsp vanilla extract
Instructions:
Preheat oven to 375 degrees F. Grease the pans.
Whisk together flours, baking soda, cinnamon, ginger, nutmeg, and salt
In separate bowl, whisk together eggs and sugars until thoroughly combined. Add oil and applesauce and whisk together. Add pumpkin, milk, and vanilla, and whisk to combine.
Pour wet ingredients into dry ingredients and mix gently until just combined. Feel free to add chopped nuts, raisins, and/or other fruit.
Divide batter among pans. Feel free to make a crumble top with flour, butter, brown sugar, and cinnamon. Sprinkle on top. Bake until a toothpick inserted into the center comes out clean. Approximately 35 – 40 minutes for smaller pans and 45 – 55 minutes to large pans. Adjust as needed. Cool in pan for 5 minutes and turn out on a wire rack to cool completely. 
Once cool, you can freeze them and thaw as needed. 
I find that the bread tastes even better the next day once the spices have developed thoroughly. Yum! Perfect with a cup of tea and a little smear of butter or cream cheese.