Welcome

Released April 27th! 
HIGHLAND WARRIOR: Book 2 of my Sons of Sinclair Series (can be read as a stand alone)! I'm so excited for you to meet Joshua, Horseman of War, and the woman who is strong enough to tame him. 
Kára Flett is a widowed mother, a warrior, and the fiery leader of her people on remote Orkney Isle off of Scotland.
Joshua Sinclair is the fiercest warrior in all of Scotland. He's been raised to imitate the biblical Horseman of War, but he refuses to lead the beautiful Orkney leader in a war that would see her and her people dead. Find out why!
Watch the explosion when fire meets ice! 
Brawny Highlander * Feisty Orkney Queen * Fire & Ice * Steamy * Epic Romance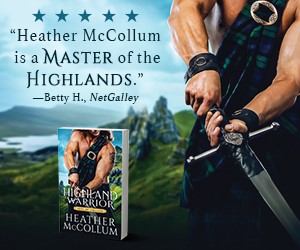 Joshua Sinclair was once the fiercest and most notorious warrior of the mighty Sinclair clan of Northern Scotland. But now there's nothing and no one that can make him take up arms again. Except a beautiful woman, it seems.
When Kára Flett, daughter of a fallen Norse chief, finds herself unexpectedly sheltering the strongest, most brutal warrior in the land, she throws together a risky and outrageous plan to bring him to her side. Threats of violence bounce right off him. Offers of gold seem to entice him even less. Desperate enough to use the pleas of the village children to sway him, she's shocked when he's completely unmoved. There's only one tactic left for her: seduction.
Her hasty proposition falls completely by the wayside, though, as she and the Highlander come together in a carnal inferno. But bringing him into her life also brings his enemies to her clan's doorstep—the very clan Kára is trying to protect. And as their feelings deepen, Joshua will have to decide between duty and love once and for all.   
Amazon Kindle: https://www.amazon.com/Highland-Warrior-Sons-Sinclair-Book-ebook/dp/B087ZY1XPX/ref=tmm_kin_swatch_0?_encoding=UTF8&qid=&sr=
Amazon Print: https://www.amazon.com/Highland-Warrior-Sinclair-Heather-McCollum/dp/1682815706/ref=tmm_mmp_swatch_0?_encoding=UTF8&qid=&sr=
Barnes and Nobel: https://www.barnesandnoble.com/w/highland-warrior-heather-mccollum/1136846415?ean=9781682815700
Kobo: https://www.kobo.com/us/en/ebook/highland-warrior-14
Books A Million: https://www.booksamillion.com/p/Highland-Warrior/Heather-McCollum/9781682815700?id=8014886100575
Google: https://play.google.com/store/books/details/Heather_McCollum_Highland_Warrior?id=1RLhDwAAQBAJ
Apple Books: https://books.apple.com/us/book/highland-warrior/id1511536458
Audible: https://www.audible.com/pd/Highland-Warrior-Audiobook/1664789790
And when you sign up to receive my monthly newsletter, you will be given access to my castle's "secret passageways" where there is a 20 page exclusive sequel to HIGHLAND WARRIOR!
Subscribe below.
Try this fun little online puzzle of HIGHLAND WARRIOR. It's so satisfying when the pieces click together!

Thank you so much for stopping in at McCollum Castle! Feel free to wander the halls and stop in the different rooms. My books, with links, are shelved in the library. And to stay up-to-date on my book releases, author  adventures, and real-life ponderings, please subscribe to my newsletter (Click below).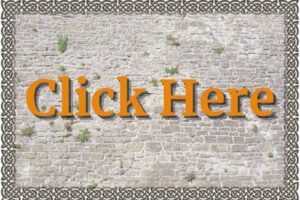 My first zoom tea party with readers went wonderfully! About ten of us met to chat for an hour about our love for tea and how we are faring through the pandemic. I dressed in my Regency peacock gown. It was so fun, I think I will host another! 
If you'd like to be included on my tea party invitation list, please let me know through my Contact page: https://www.heathermccollum.com/contact/
Have a splendid spring! Heather