Welcome
Thank you for stopping into McCollum Castle!
While you are visiting, feel free to explore the different "rooms" to find historical tidbits and fun recipes. My books, with links, are shelved in the library. And to stay up-to-date on my book releases, author  adventures, and real-life ponderings, please subscribe to my newsletter (form below on the right). 

We have slid right into the holiday season. Each year it sneaks up on me! With the pandemic, our seasonal plans are all tossed in the air, and I'm waiting to see where they will fall.
No parties, so we are having a "party" at home by ourselves with games and festive food.
No cookie exchanges, so we are each (my kids, hubby, and I) making a new cookie at home and judging to see which is best.
No holiday craft shows, so I'm shopping Etsy and small online stores. 
But one thing is still the same – Books! They are our escape and companions. And romance promises to always leave you feeling warm and fuzzy! So stay safe this holiday and curl up with a book and cup of comfort.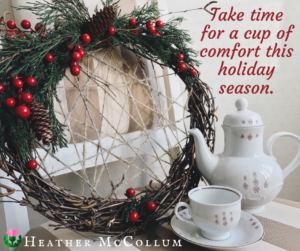 Starting this Friday (12/4/20), my fellow historical romance authors and I are hosting a Historical Romance Holiday Cookie Exchange! Hop to all 30 authors (some are sure to be new to you) to see the little historical tid bits we have found about the holidays while researching for our books! You will also come away with 30 cookie recipes! And a chance to win a $150 gift card!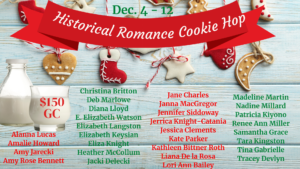 Here is a link to my cookie recipe: https://www.heathermccollum.com/historical-romance-holiday-cookie-hop-2020/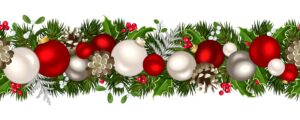 Newly released in Audio! HIGHLAND CONQUEST! Read by fabulous Brit, Tim Campbell. What a wonderfully rich, British/Scottish voice to read my Sons of Sinclair series about four brothers raised to believe they are the Four Horsemen of the Apocalypse. I'm so excited!
https://www.amazon.com/Highland-Conquest-Sons-Sinclair-Book/dp/B08FXXDNKS/ref=tmm_aud_swatch_0?_encoding=UTF8&qid=&sr=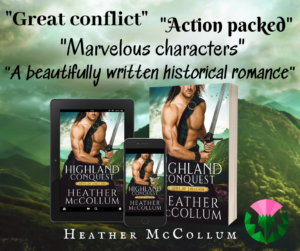 Have a lovely holiday season!
Heather