Welcome to the Castle!
Congratulations to Samantha S. for WINNING my November 2022 "What's Your Favorite Pie?" Newsletter Subscriber Giveaway! Her favorite is apple pie. YUM!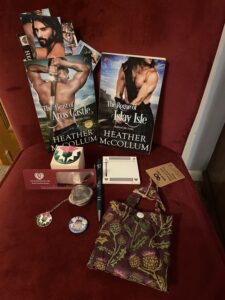 There were so many wonderful pies mentioned that my mouth was watering! Some I've never heard of (Steak and Ale, La tarte amandine, Buttermilk Pecan). Pie is my favorite dessert, but don't worry Jillian R. I didn't disqualify you because you <gasp> don't like pie!
Thank you all for sharing your favorites with me. And thank you again for being a subscriber. Have a wonderful November and Thanksgiving!

While you're here, feel free to roam around in the "rooms". Books are in the library, recipes are in the kitchen, ovarian cancer information in the apothecary. There is a secret stairway in the bedroom, although it is password protected and available only to my monthly newsletter subscribers. 
If you subscribe to my newsletter, you can get a FREE copy of The Beast of Aros Castle! Then if you love it, you can remain subscribed to stay up-to-date on my sales, new releases, writing projects, and crazy writer life. Otherwise, you can unsubscribe at any time. 
Just click the book cover or big "Click Here" down below to sign up!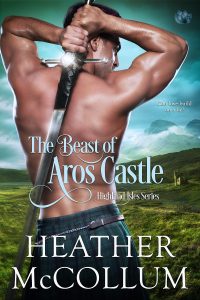 Ava Sutton is on the run from a dangerous man and makes her way safely to Scotland. Masquerading as a titled, English lady, she must convince the darkly handsome chief of the Macleans of Aros to wed her before she is tracked down.
Tor Maclean, the new chief of Aros Castle, has sworn off marriage. Despite his efforts to scare away the Englishwoman his father arranged for him to wed, Tor is nonetheless drawn to her passion and beauty. But he doesn't know if he can forgive the untruths that have come to light for a chance at a once in a lifetime love…
Enjoy your fall! Heather