Welcome
Notice: I have recently switched newsletter providers. 
If you subscribed to my newsletter to receive a FREE copy of The Rogue of Islay Isle, but the link at the end of The Beast of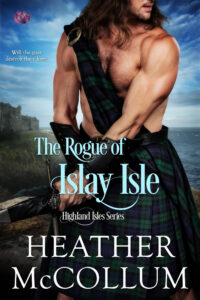 Aros Castle no longer works (if you bought it before February 2021), please e-mail me at Heather@HeatherMcCollum.com or use my contact form to let me know.
I can manually subscribe you to my newsletter and e-mail you the book funnel link for the free book. Sorry for the inconvenience. Cullen and Rose will be worth it!

Thank you for visiting McCollum Castle!
Feel free to explore the different "rooms" to find historical tidbits and fun recipes. My books, with links, are shelved in the library. And to stay up-to-date on my book releases, author  adventures, and real-life ponderings, please subscribe to my newsletter (form below on the right). 

Do you like tea parties? I remember sitting on the kitchen counter when I was 5 years old while my mom made us each a cup. Of course my cup was mostly milk, but it wasn't the drink that warmed my heart. Whether you love the drink or love the history or your own personal link to the tradition of drinking tea, you are not alone in appreciating and taking comfort in a cup.
I used to host tea parties once or twice a year before Covid. Since we are all still sort of stuck inside (between the snow and germs), I'm hosting a zoom tea party! And you're invited! Come to hear about the largest tea party I hosted and why it was so special.
Sunday, March 7th at 3 PM ET – in the comfort of your own home. Use your favorite tea cup or mug with your favorite beverage inside (doesn't have to be tea). We'd love to see it and you, perhaps even in your favorite hat or with your most treasured tea pot.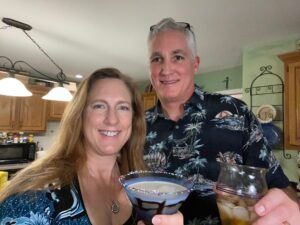 Stay safe!
Heather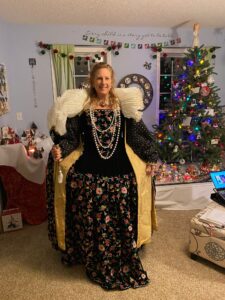 Coming in April! 
HIGHLAND WARRIOR: Book 2 of my Sons of Sinclair Series! I'm so excited for you to meet Joshua, Horseman of War, and the woman who is strong enough to tame him.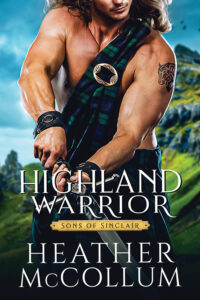 Joshua Sinclair was once the fiercest and most notorious warrior of the mighty Sinclair clan of Northern Scotland. But now there's nothing and no one that can make him take up arms again. Except a beautiful woman, it seems.
When Kára Flett, daughter of a fallen Norse chief, finds herself unexpectedly sheltering the strongest, most brutal warrior in the land, she throws together a risky and outrageous plan to bring him to her side. Threats of violence bounce right off him. Offers of gold seem to entice him even less. Desperate enough to use the pleas of the village children to sway him, she's shocked when he's completely unmoved. There's only one tactic left for her: seduction.
Her hasty proposition falls completely by the wayside, though, as she and the Highlander come together in a carnal inferno. But bringing him into her life also brings his enemies to her clan's doorstep—the very clan Kára is trying to protect. And as their feelings deepen, Joshua will have to decide between duty and love once and for all.