Welcome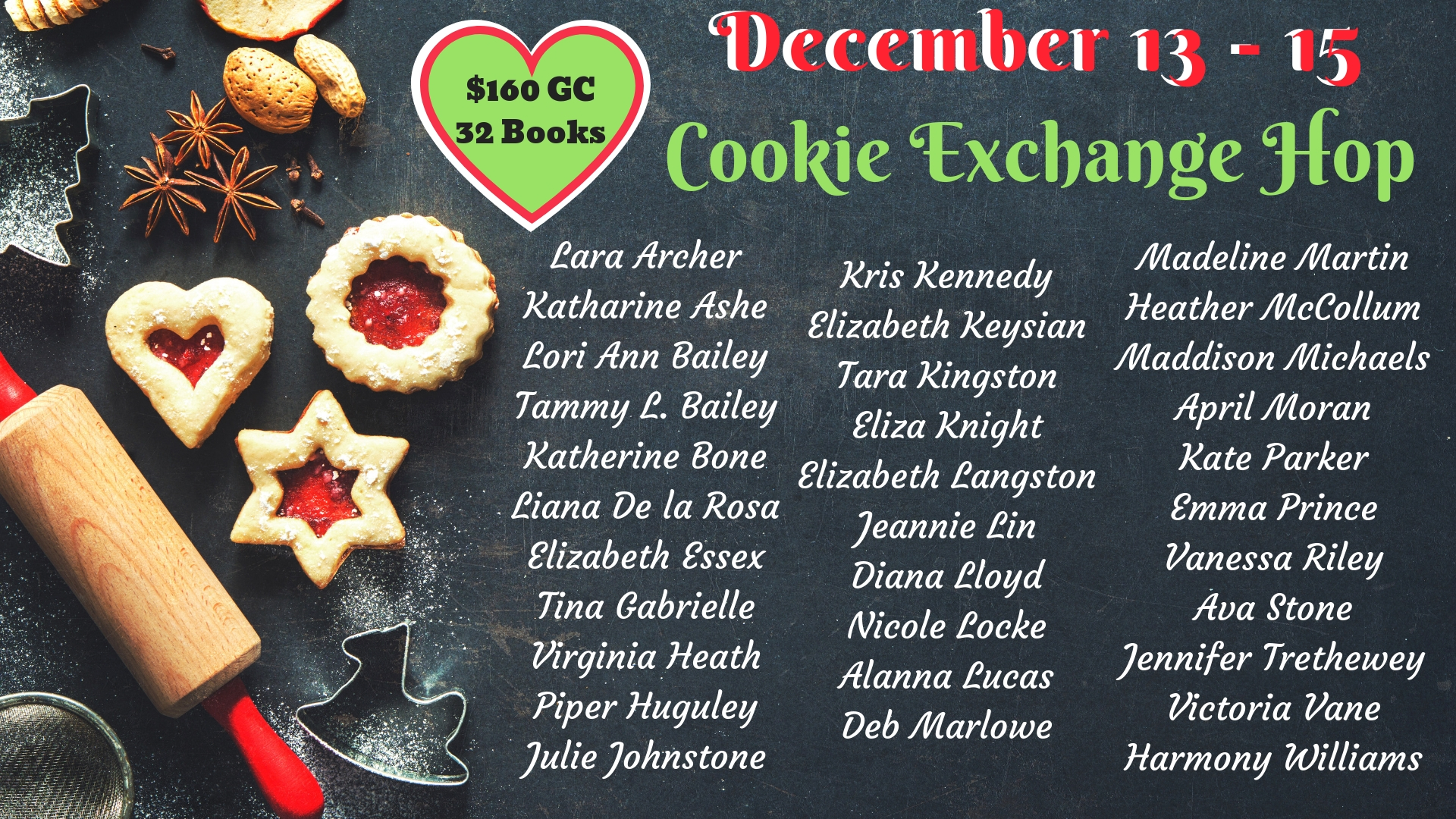 The holidays are swirling around us: ribbons, gifts, parties, cards, sweet treats! We know you are busy, so we want to help by sharing our favorite holiday cookie recipes with you. 32 historical romance authors gifting you with 32 delicious holiday cookie recipes!
Try some out and become the star of the next neighborhood cookie exchange, holiday open house, or festive party. And while you are having fun with the cookies, one lucky hopper will win a $160 gift card and 32 historical romances! Woot! A whole winter of Highlanders, Dukes, Earls, Pirates, and more!
Follow these four easy steps to enter the grand prize drawing:
Hop to each link below, which will take you to a historical author's FB page, web site, or blog. While you're there please like, follow, or sign up for a newsletter if you wish to stay up to date on our new releases and author happenings.
Discover a new cookie recipe on each site.
Collect the name of the cookies from each listed author, and e-mail the total list to Heather@HeatherMcCollum.com when it is complete. Make sure to put Romance Authors Sure Can Bake in the subject line. The list must be turned in by 11:59 PM ET on December 15th. 
One grand prize winner, of a $160 gift card and 32 digital romance books, will be selected randomly from those who collected and turned in the name of all the cookies. The winner must respond within 24 hours to claim prize and we will announce the winner hopefully by noon ET on December 17th.
Easy, delicious, and fun! Thanks so much for hopping along!
Readers start your ovens. Three … two … one … Let the cookie collecting begin! And have a fantastic holiday season!
Holiday Cookie Exchange Hop Links
After you have visited each site to collect the cookie recipes, e-mail the list of authors and their cookies to Heather@HeatherMcCollum.com with the subject line "Romance Authors Sure Can Bake" to be entered into the grand prize drawing. A winner will be selected randomly and announced Monday, 17 December by noon ET. Happy Holidays!

SaveSave