Welcome
Thank you for visiting McCollum Castle!
Feel free to explore the different "rooms" to find historical tidbits and fun recipes. My books, with links, are shelved in the library. And to stay up-to-date on my book releases, author  adventures, and real-life ponderings, please subscribe to my newsletter (form below on the right). 

I am part of a fabulous group called the Ruby Slippered Sisterhood. We were all finalists in a prestigious romance writing contest in 2009 (Golden Heart) and are still together! Each winter we run the FREE  Ruby Slippered Sisterhood Winter Writing Festival. This is a fabulous opportunity for writers. You set your own goals, receive motivational advice, join in daily writing sprints, there are prizes each week, and did I mention that it's FREE!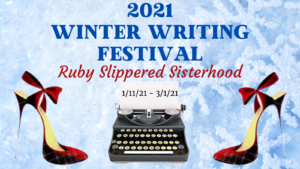 It starts Monday 1/11 and runs to 3/1. Fifty days to form those all important writing habits! Even if you start part way through, it will still be helpful no matter where you are in your publication journey. Join here!
Here is to a safe and hopeful 2021!
Heather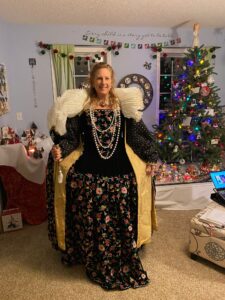 Newly released in Audio! HIGHLAND CONQUEST! Read by fabulous Brit, Tim Campbell. What a wonderfully rich, British/Scottish voice to read my Sons of Sinclair series about four brothers raised to believe they are the Four Horsemen of the Apocalypse. I'm so excited!
https://www.amazon.com/Highland-Conquest-Sons-Sinclair-Book/dp/B08FXXDNKS/ref=tmm_aud_swatch_0?_encoding=UTF8&qid=&sr=