So Glad You're Staying!
Hello! Thank you for letting me know that you would like to keep receiving my monthly newsletter and notes about book releases and sales. I'm thrilled you are here!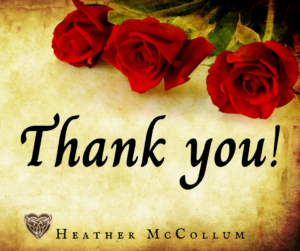 You can expect a newsletter from me every first Thursday of the month. Quick e-mails about releases and sales may be sent when they arise.
In my monthly newsletters you can expect to see:
Updates on my writing projects
The strangest thing I learned that month while researching for my books
Upcoming releases, sales, giveaways, and events (like zoom tea parties)
Pictures of my sweet dog, Sophie, and my historical costumes
Update about what I've been doing that month
And don't forget to access the exclusive content hidden in the secret stairway in the bed chamber. The password is listed in the newsletter (or you can e-mail me at Heather@HeatherMcCollum.com).