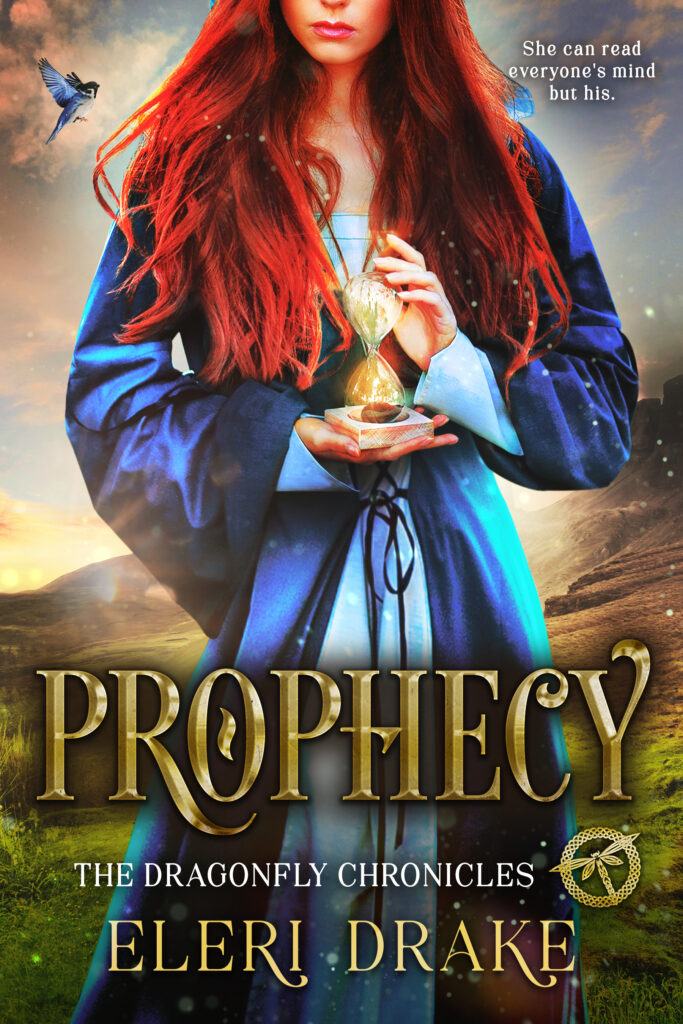 The Dragonfly Chronicles #1
Coming October 2023

The Prophecy
PROPHECY: Book One of THE DRAGONFLY CHRONICLES
Serena Faw must shut out the barrage of thoughts from everyone around her. Her telepathic powers reveal the darkness and true intentions behind every false smile. When her adopted brother is accused of murder, the only man who can help her is the one person she cannot read. Can she trust him with the life of her brother? Can she trust him with her heart?
Keenan Maclean is the younger brother to the new chief of the Macleans. The brothers were raised under a dark prophecy that says one brother will live, wed to a witch, and one will die. Keenan has become a powerful Highland warrior and is ready to defend his clan and die.
Serena and Keenan hunt a loyalist murderer before the Battle of Culloden and fall in love despite the prophecy's warning that she is the witch who heralds his death.
She can read everyone's mind but his.