Welcome
Welcome to my website. Whether you found yourself here by accident or you sought it out, thank you!
THE BEAST OF AROS CASTLE was released on 2/20/17. The sequel, THE ROGUE OF ISLAY ISLE, is releasing 5/15/17. Cover reveal coming soon to all my newsletter followers! Sign up, down there on the left of my web site, for my latest news.
Have a fabulous, a Highlander-swoops-you-up-and-calls-you-lass kind of day!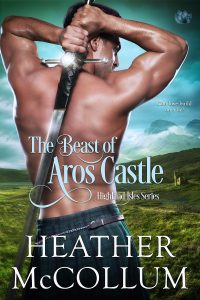 Happy Spring! Heather