Do you like spooky stories? Maybe ghost stories? Especially around Halloween? 
My spooky novella, Rohaise the Red, releases on Halloween 2022! For only 99 cents!
I originally wrote Rohaise the Red for an anthology, but now it is available on its own. It takes place in the 17th century at Delgatie Castle in Aberdeenshire, Scotland. And it's based on a real ghost that is seen to walk this 11th century hall even today! 
Rohaise, thought to be a lord's daughter, is especially active in her old bedchamber when it's occupied by a young man. WWII British soldiers who stayed in the castle complained about her knocking, tapping, and humming. She has brilliant red hair and is often heard walking the floors.
So I took these occurrences and created my own romantic spooky story.
**********************************************************************************
A Highlander, a lass, and a ghost – oh my!
Fleeing in the night to a small Scottish town, Abigail realizes she's being followed and takes refuge in an abandoned castle. But the castle is not empty. It's home to a lady ghost with long red hair, an affinity for handsome men, and the power to protect Abigail.
Kerrick Hay has suffered too much disrespect at home for having joined Cromwell's rebellion against the crown and a monarch's absolute rule. As the second son, his only chance of making a comfortable life for himself is by renovating and making the old family property of Delgatie Castle profitable.
When he arrives to find a lass burying a dead man in the castle courtyard, his surprise turns into absolute disbelief when he battles an invisible foe bent on protecting her.
The troubled spirit's name is Rohaise, and her yearning to live once again is fierce, fierce enough to kill for love and freedom.
Read Free in Kindle Unlimited!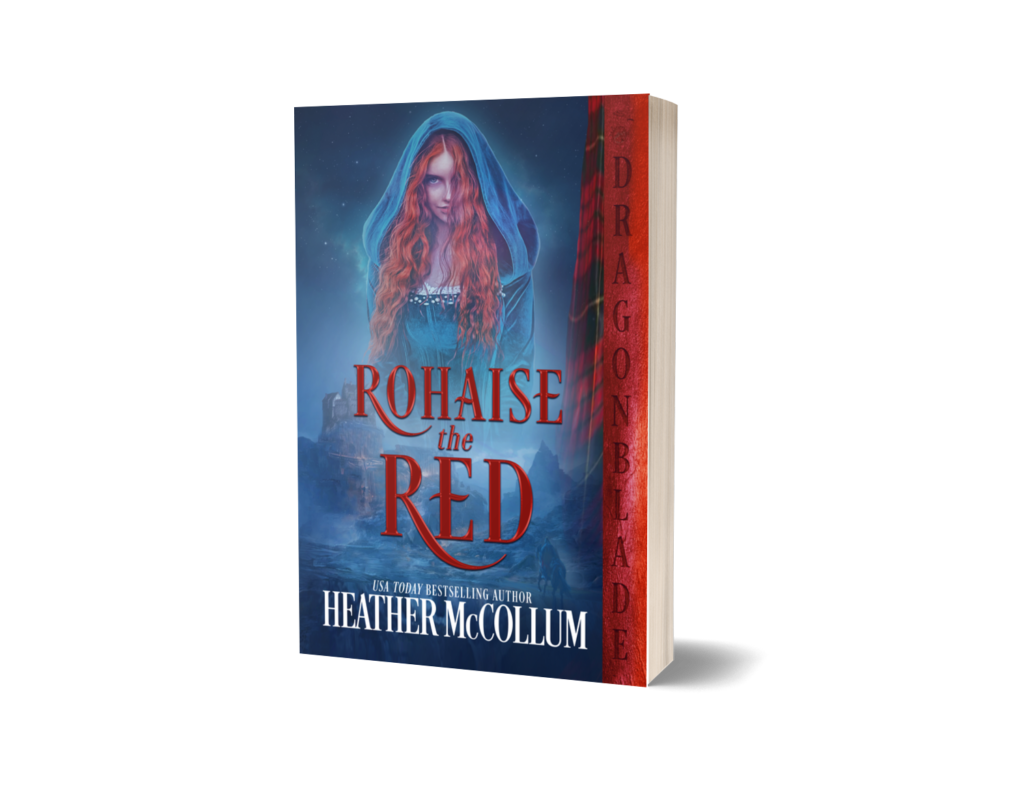 To read an excerpt hop over to my castle library: Excerpt from Rohaise the Red