The first book in my new Highland Roses School series, A ROSE IN THE HIGHLANDS, released on September, 24 2018! Readers and I celebrated with a fabulous Release Tea Party with nine other authors. We even had a surprise visit from Queen Catherine de Braganza, the Portuguese princess who married English King Charles II in the mid 1600's and brought tea to England.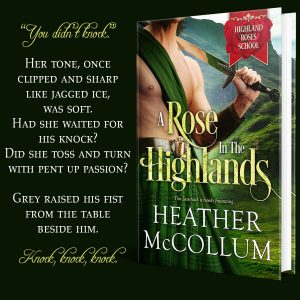 Queen Catherine will appear in Book #2, A PROTECTOR IN THE HIGHLANDS (previously titled A Rose with Thorns), which will be released in December 2018, in time for a mini-vacation to the rolling Highland hills during the hectic holiday season.
I'm very excited about this series, because it ultimately has to do with empowering women in a time when they had very little power.
At the Highland Roses School, in the politically rebellious 1680s, ladies learn the crucial skills of reading, writing, pouring a proper tea and killing an attacker with a hair spike in ten seconds. At a time when ladies have few rights, Evelyn and Scarlet Worthington, along with the brawny Highlanders who fall in love with them, run a school for ladies to teach them all the skills needed to stay elegant, educated and alive.