Find Heather
Tudor Con 2021
I'm very excited to be attending Tudor Con 2021 in Manheim, PA!
I will wear my Queen Elizabeth I costume. My mom and I are making a second gown for me to wear too.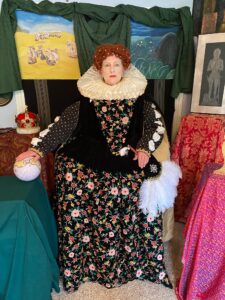 Romancing the Gold Coast Reader Conference
I will be in Glen Cove, NY at the end of October this year!
I plan to bring all my different era gowns to wear! And of course my books to sign. I'd love to see you there.