As writers of romance, some might think that we have St. Valentine's Day all planned out and perfected. Rose petals and candles, sentimental handmade cards exchanged while we listen to memory-filled songs from a specially created playlist. Sexy lingerie and of course steamy ruby-colored stilettos. After all, we have "written the book" (or many books) on love and romance so Valentine's Day must be a sultry breeze for us.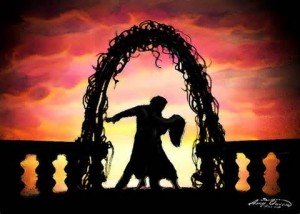 Uhhh…nope.
As you may have learned from other Ruby posts, we are as real as everyone else, struggling in the very unromantic world around us. Tantrum-perfected toddlers, eye-rolling tweens, unrepentant teens, tired spouses, deadlines, dirty houses, mini-vans with unidentified odors, dogs with way too much gas, spouses with way too much gas… It goes on and on. The majority of life is NOT romantic.
However, it is vital for your mental well-being to appreciate life and those who are special to yours. If you have beings (spouse, kids, friends, pets) in your life whom you care about, use Valentine's Day as an excuse to remind them how special they are to you. And if you have a very special someone in your life, carve out a little time for romance to show them that you truly love them. They may not be the romantic type, but that doesn't mean you can't teach them by example. Making others feel appreciated and loved can fill your own well too.
So how to do that…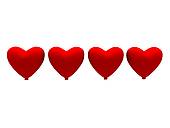 There are as many ideas as there are people because what might be appreciated by one may not be by another. The key to a fabulous Valentine's gesture is to make it personal. Here are a couple of ideas.
These are just a few ideas to start you off (check out my web site for more ideas). I would love to hear your thoughts. What romantic, sweet or sexy ideas do you have to make those in your life know you appreciate and love them?