Siren's Song
About the Book
"Simply magical! Heather McCollum penned an enchanted tale of love and discovery that left me breathlessly glued to every page. To every word. I could not devour this book fast enough. Don't hesitate to pick this one up!" 

–Darynda Jones, NY Times Bestselling Author of the Darklight Trilogy  
Winner of the Readers' Crown!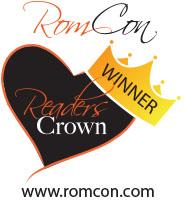 Watch the Book Trailer Here! Siren's Song Book Trailer  
Jule Welsh can sing. She enthralls people with her bel canto voice. But it takes more than practice to reach her level of exquisite song; it takes siren's blood running through her veins. Jule is starting her senior year at Cougar Creek High when her relatively normal world begins to resemble a roller coaster flying through a carnival scare house. Her mother is diagnosed as insane and committed, a psycho-stalker is snapping pictures of her to put into his homemade Jule-shrine, her voice is suddenly putting people into comatose trances, oh and the gorgeous new guy in town, Luke Whitmore, is interested in her . . . but also wants to kill her.